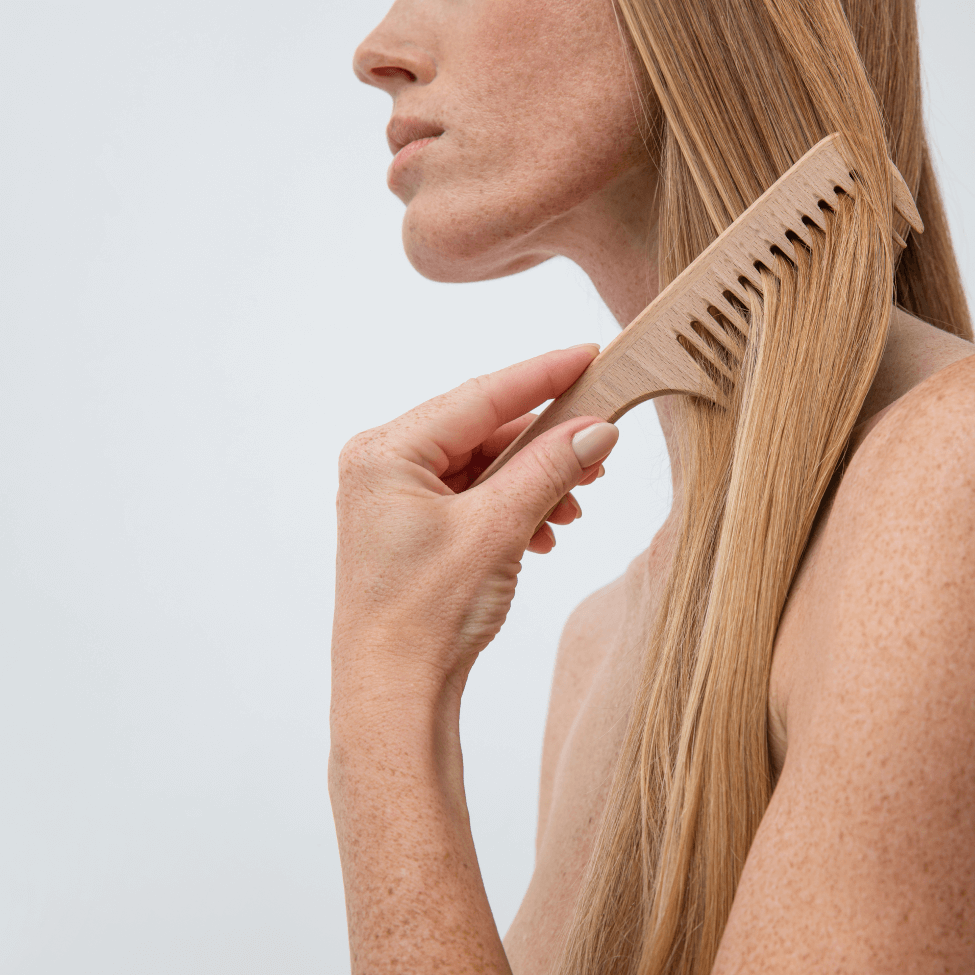 100% vegetal
Gluten free
Patented active substance
Efficacy validated by clinical trials
Made by Robertet Group, a French company with 170 years of experience in producing natural ingredients
One capsule contains:
Keranat™
(millet oil, sunflower oil, wheat extract, rosemary leaf extract). 300mg
Zinc (zinc citrate)
10mg (100% NRV*)
Vitamin B6 (pyridoxine)
1.4 mg. (100% NRV*)
Vitamin B8 (biotin)
50 mg. (100% NRV*)
(*NRV – nutrient reference value)
White beeswax, sunflower lecithin.
Capsule coating agent: gelatine.
Gluten free
Usage: adults should take 1 capsule per day once with a meal. The recommended dose should not be exceeded. This food supplement should not be used as an alternative to food. It is important to observe a healthy, balanced diet and a healthy lifestyle. Pregnant and breastfeeding women should consult a healthcare specialist before use. Recommended duration of use is 90 days.
Keranat™ is produced from ecological millet that is grown solely for Robertet Group. Its fields stretch across the valley of the Loire River in Provence, near one of the greatest castles, Château de Chambord. Here, millet is cultivated in ecological small family farms. 
The efficacy of Keranat™ was demonstrated by clinical trials. The best results are achieved after 12 weeks of using the preparation:
---
50%
percent reported reduced hair loss (using the phototrichogram method).
75%
percent of trial volunteers reported more elastic and shinier hair.
It is important to know
How can the food supplement with Keranat™ benefit my hair?
The mechanism of action of Keranat™ is unique in that it has a direct effect on the biological driver of hair growth, i.e. the dermal papilla of a hair. It contains embryonic active cells that are responsible for hair growth. Miliacin in Keranat™ effectively enhances the release of the growth factor (IGF1) and of the keratinocyte growth factor (KGF) into the dermal papilla of a hair. These hormones are necessary for hair health and growth. Studies have shown that Keranat™ enhances the production of collagen around the axis of a hair, increases the thickness of the connective tissue covering by 20% and boosts the reproduction of hair bulb cells by 140%.
What is Keranat™?
Keranat™ is a combination of miliacin, linoleic acid and polar lipids, such as glucosylceramides, ceramides and phospholipids. Keranat™ is produced from seeds of millet (Panicum miliaceum L.) grown in ecological farms in France. To ensure impeccable quality, the millet is cultivated on small family farms across the Loire Valley in France and is used only for producing Keranat™.
How long is it recommended to use the Beauty by Science® food supplement with Keranat™ for hair?
Studies show that the greatest efficacy and long-term results are achieved when the preparation is used for 90 days. The efficacy of Keranat™ was assessed in two randomised double-blind and placebo-controlled clinical trials. After 12 weeks of using Keranat™, 91% of trial participants observed obvious changes: reduced hair loss and improved hair quality.
Do you have more questions? We will answer them!
Ask